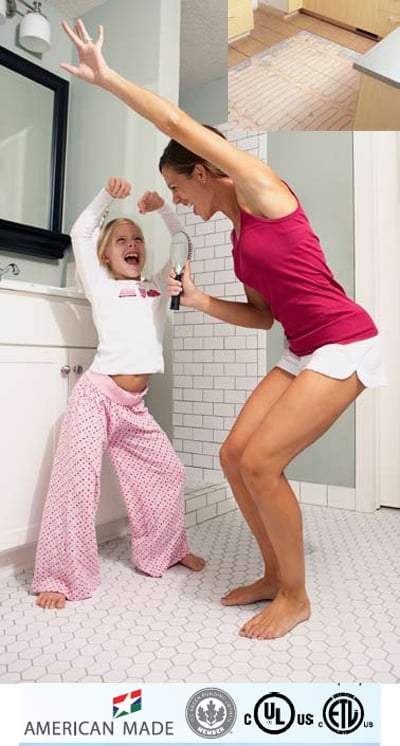 Although floors made up of tiles and hardwood are aesthetically beautiful, they can get uncomfortably cold during the winters. You might have installed the best dry-air heating system in your house but there would still be a difference between the floor and the air temperature.  In order to eliminate this difference in temperature you would require an efficient floor heating system.
While the decision of installing radiant floor heating systems is an easy one, deciding on which one to install can be quite complex.  Since this concept has become quite popular you would find an abundance of electric floor heating systems in the market.  However, not all products would suit your specific requirements and it is essential to make the right choice in order to achieve maximum benefits.
Ease of installation is an important factor that you must keep in mind while deciding on a radiant floor heating system. Reputed radiant floor heating systems such as those manufactured by SunTouch are quite easy to install and can be used in rooms of any dimension or size. A floor heating system that requires complex tools and equipments to install would not only be more expensive but would also be more difficult to maintain.
Another factor that you must consider while purchasing a floor heating system is its heat output. In case you simply want warm floors, a low output floor heater should be selected; however, in case you want to heat the entire room you should select a floor heating system that has a higher output. By carefully analyzing your specific requirements you would be able to achieve significant savings in your power bills in the long run.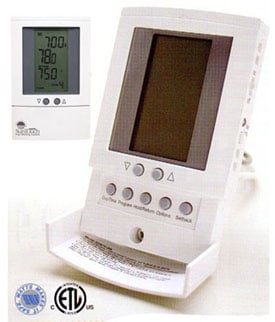 Although most radiant floor heating systems have a thermostat control, the options available in those thermostat control varies from product to product. Therefore, it would be beneficial to look at the thermostat control options offered by different radiant floor heating systems. High quality products, such as those offered by SunTouch, enable the users to program the thermostats for different times of the day. This would enable you to program the thermostat to start heating an hour before you wake up in the morning and ensure that you do not step on cold floors again.

Finally, the most important aspect of a floor heating system that should be considered before making a final purchase decision is the EMF exposure associated with it. Since radiant floor heating systems use electricity, there is a genuine concern regarding EMF exposure. It is for this specific reason that you should install a floor heating system that has a dual wire structure. This dual wire structure minimizes the EMF levels significantly and reduces the negative effects associated with it.
A little effort during the initial stages of selecting a radiant floor heating system would pay beneficial dividends in the future. Not only would you be able to achieve the desired level of heating but would also be able to reduce the daily operating costs associated with using this technology.
Copyright © 2010 FlooringSupplyShop.com
The post How to select the best radiant electric floor heating system first appeared on Flooring Supply Shop Blog.
electric floor heating
Electromagnetic fields
emf
Radiant Floor heating
SunTouch electric floor heating