While setting up your new home or renovating your existing house into an eco friendly and green home, special attention should be given to the floorings, especially in the bathrooms. Flooring options for your bathroom should be water resistant, durable and long lasting. Costs may vary and some options may be a bit on the costlier side, but ultimately it proves to be beneficial and cost effective for the occupants as well as the environment in the long run.

Linoleum is considered as an inexpensive and eco friendly flooring option for the bathrooms. Linoleum tiles (VCT) are scratch, water, and fire resistant, durable and long lasting. Linoleum is manufactured in vibrant and attractive colors and designs which can provide an artistic touch to your bathroom. Due to its high content of linseed oil, linoleum is anti-microbial in nature and fights bacteria naturally, giving you a clean, green and healthy bathroom. Linoleum grows tougher with age, and therefore you do not need to replace it for years.
Glass Ceramic tiles as a flooring solution for bathrooms are also advisable. These tiles are usually made from recycled products like discarded glass, bottles, jars etc, and its manufacturing process is also quite simple, and does not have any hazardous effects on the environment. Usually ceramic tiles do not get easily damaged by moisture and are long lasting. Moreover, these come in attractive designs, colors and shapes and give your bathroom an elegant look. Cleaning products like EcoStone tile cleaners are easy to use and effective in removing stubborn stains, which can be used regularly to maintain a sparkling clean bathroom.
Having Hardwood flooring for a bathroom is also not a bad option. Bamboo is a good option when it comes to durability, water and moisture resistance and longevity. Bamboo flooring is quite affordable and a sustainable product that can be re harvested easily which makes it eco friendly. Apart from these benefits bamboo floorings are bacteria, mildew and mold resistant and prove to be the perfect option for a germ free bathroom. Bamboo flooring can easily be maintained by using products like "Hardwood floor cleaner' which is a non-toxic, environment friendly, water based solution that helps to keep wooden flooring in a shiny new state.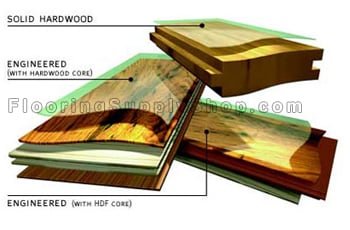 Cork is again considered as one of the most eco friendly flooring material and can easily be used for bathroom flooring since it is naturally water resistant. Moreover cork is derived from the bark of a tree which does not kill the tree, and can be harvested every nine years. Eucalyptus is also a fast growing hardwood and a sustainable product that can be used as an eco friendly flooring option.
Though a bit on the costlier side, stone is also another popular choice for bathroom flooring because of its durable and tough nature. Stones like limestone, slate are eco friendly in nature and are obviously water resistant. Nowadays textured stone is available which is perfect for bathroom flooring since it is non-slippery and safe. Moreover eco friendly stone floorings for bathrooms can easily be cleaned and maintained by using popular and effective EcoStone products. Chemical free and eco friendly diamond pads are available that help to polish limestone and other stone floorings to preserve their shine.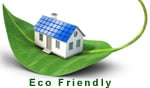 Copyright © 2010 FlooringSupplyShop.com
The post Eco friendly flooring for your bathroom first appeared on Flooring Supply Shop Blog.
Bathroom Accessories
ceramic bathroom tiles
Do It Yourself
Eco-friendly
electric floor heating
stainless steel tiles