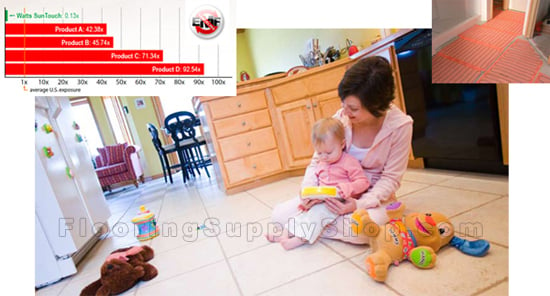 Heating up your homes and trying to keep it warm and cozy is a tough job during winters. Especially for people living in regions that experience chilly winters and snowfall, it becomes all the more necessary to keep the floors and walls warm throughout the day. There are various heating options available like gas furnaces, electric base board heat, wood and boilers but most of them are quite costly, use up a lot of energy and are not entirely environmental friendly. The only solution to this is radiant electric floor heating systems which works on the principle of thermal heat radiation and is gaining in popularity as a mainstream heating option in homes, offices, industrial places etc.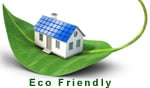 A radiant floor heating system is usually installed beneath the flooring or inside concrete slabs and this system heats up the entire area from the ground, up into the living area above. These heating systems are user friendly, comfortable, silent in operation and friendly to the environment. Moreover they can be installed underneath any kind of flooring. The electric radiant heating system is very easy to install, comes at a highly affordable price and is perfect for small bedrooms, bathroom and for homes under renovated.
These systems usually consist of electric floor heating mats which are embedded in a thin layer of concrete across the floor. SunTouch electric floor heat mat kit is a complete installation kit which has all the materials necessary for a perfect installation. It consists of a heating mat, programmable thermostat 500670, loudmouth installation monitor, double sided tape, installation DVD and an installation manual. This kit is designed to warm stone and tile floors and can be used in bathrooms, kitchen, bedrooms or any other part of the house. The 'dry' radiant electric floor heating systems are appropriate for pre-existing structures without having to enclose the coils and heating tubes in concrete flooring.
Radiant floor heating systems are equally effective if installed under hardwood floorings. The only precaution to be taken is to dry out the slab and subfloor before installing the wood flooring. Any moisture left on the slab can enter the wood flooring as soon as heat is turned on which can result in expansion, contraction, shrinkage or cracking of floors. Such heating systems can also be installed under linoleum or vinyl flooring.
There are various benefits of radiant electric floor heating systems as compared to other form of heating systems. Radiant floor heating systems do not create any kind of breeze or air like forced air heating. Moreover, these systems are very comfortable and consistent, easy to install, save energy, do not dry out the air and do not spread dust or allergens and are therefore highly environment friendly. Unlike heating systems which use water pipes or boilers radiant electric heating systems cut down the risk of breakage and leakage of water pipes. The radiant electric floor heating system transfers heat evenly to all places inside the house and is also vey helpful for people suffering from allergies and asthma.
Copyright © 2010 FlooringSupplyShop.com
The post Go green with radiant electric floor heating first appeared on Flooring Supply Shop Blog.
Do It Yourself
Eco-friendly
electric floor heating
Environmentally friendly flooring
Radiant Floor heating
SunTouch electric floor heating
SunTouch radiant heat flooring