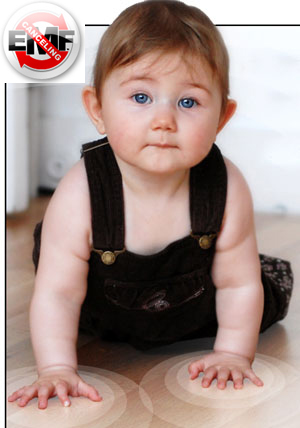 Whenever we think of renovating our child's room, the first thing that comes to our mind is a safe and healthy atmosphere. This implies that everything in your child's room, from the paint on the walls to the flooring has to be safe. Proper flooring is of utmost importance since children tend to play on the floor most of the time. Therefore eco friendly flooring materials should be the only choice for your child's room. There are various eco friendly solutions to build a green playroom for your child.
Cork flooring is a very popular choice for kids' playroom since it has a soft surface and prevents children from getting hurt. Moreover cork is naturally anti-microbial, tough, durable, biodegradable and does not stain easily. Since cork is derived from the bark of the cork oak tree, it can be stripped and removed several times without harming the tree. However, it is always advisable to avoid self-adhesive cork tiles since they may contain toxic chemicals.
For very small infants or toddlers natural woven carpets is an excellent flooring option. These carpets are made by weaving together natural fibers like coir, jute, seagrass or sisal and are extremely soft to touch. Seagrass grows naturally all around the world and helps in insulating houses and also acts as a barrier against sound. Similarly sisal is also a natural fiber and a sustainable resource and is grown without the use of any pesticides or herbicides which makes it highly environment friendly. These products are also appropriate for children prone to allergies or asthmatic attacks and require very little care and maintenance. Wool carpets are again a sustainable and 100% biodegradable choice and have various advantages like durability, fire resistance and are anti-static. Moreover, such carpets use only natural dyes, are not treated with harmful chemicals and are installed without the help of adhesives. All these characteristics make it a complete eco friendly product.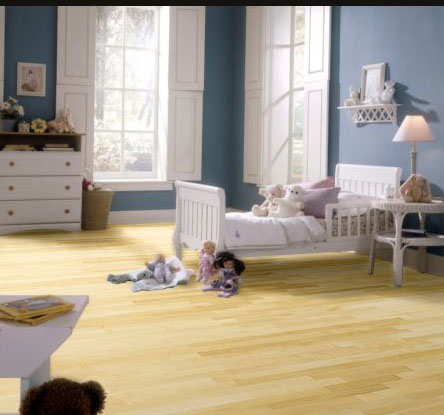 Another truly sustainable eco friendly flooring solution for your child's room is bamboo. It is a fast-growing grass which can be re-harvested every 5 years and is by far the most abundant and renewable natural resources thus making it a popular flooring choice. Moreover it is extremely hardy, durable and moisture resistant. When we talk of eco friendly flooring solutions for a child's room, it is necessary to mention rubber flooring. Rubber flooring apart from being an eco friendly flooring solution is extremely safe, durable, soft and appealing. It is stain and slip resistant, has anti-microbial and hypoallergenic properties and has shock absorbent surface; making it an ideal flooring option for your child's room that is not only safe but cost effective as well.
Last but not the least linoleum flooring is also a safe and eco friendly option for your kid's room. Linoleum is resistant to fungi and bacterial growth, has hypoallergenic qualities, and is very durable and also scratch and spill resistant. Whatever the option, care should always be taken to provide your child with a green, non-toxic and environmental friendly atmosphere.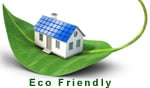 Copyright © 2010 FlooringSupplyShop.com
The post Eco friendly flooring solutions for your child's room first appeared on Flooring Supply Shop Blog.
Eco-friendly
Environmentally friendly flooring
go green
hardwood flooring
Laminate
Reclaimed hardwood