Do you want to enjoy a rejuvenating experience in your shower?  Well, now you can enjoy the rustic charm of the middle ages with the help of shower shelves! The shower shelves will add elegance to your bathroom and lend you a very fresh and rejuvenating experience. So, get ready to revel in a kaleidoscope of colors as the Sun rays filter through these shelves to create a beautiful pattern!
Travertine shower shelves not only lend a charming allure to your shower but also help you organize it in a proper manner! You can also use porcelain benches to bathe like a princess and enjoy a truly comfortable bath!  The stone towel bars and holders will also help you feel connected to  nature!
Along with shower shelves you can also employ electric floor heating to create a warm and comfortable atmosphere in your bathroom.  Sun Touch radiant floor heating is also one of the safest methods as it emits a very low electromagnetic force thus ensuring that you are protected from the harmful electromagnetic radiation!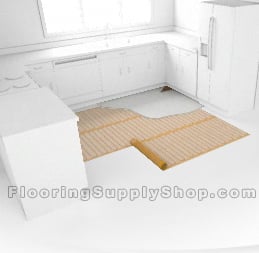 Flooring Supply Shop offers shower drains and various other plumbing materials. The website www.flooringsupplyshop.com offers complete information about the company.
The post Shower shelves: A Mediterranean escape! first appeared on Flooring Supply Shop Blog.
Bathroom Accessories
ceramic bathroom tiles
Do It Yourself
radiant heat flooring
shower shelves
SunTouch radiant heat flooring