All Testimonials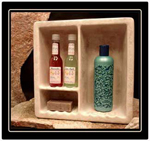 Arlene Tomrell, Friday 04 April, 2014
I received the shower shelf yesterday in good condition. thank you for your immediate attention. It looks beautiful in the new shower. so glad I looked for other options and found your products. Arlene Tomrell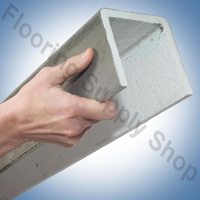 Jarrel Dell, Tuesday 11 March, 2014
I'm not a contractor however I'm doing my own bathroom remod. /we are putting in a corner shower with two glass sides. I was having a tough time getting a curb, with an outside corner, that I felt would be strong enough to support the glass wall and door. Your preformed curb made that task a piece of cake.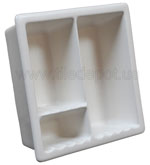 Bryan Daniels Shingle Springs California, Tuesday 25 February, 2014
For a bathroom remodel I decided on recessed niches from HCP industries. After searching online I found your website was the cheapest. And also being in California it kept the shipping even lower. The products shipped quickly. I was worried about the niches breaking in shipping. After the job you guys did in packing everything. There was no way anything could break. Awesome job guys. I will definitely be back for future purchases

Khosrow Rouz Richardson Texas, Wednesday 11 December, 2013
Purchase with confidence at Flooringsupplyshop.com- The high quality products and fast response to concerns. I am very happy with my purchase, Thank you Jay! 5***** seller! David R Richardson,TX.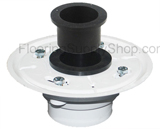 Beyhan Trock, Friday 04 October, 2013
Thank you so much for you online chat. I was looking for plumbing parts at 11:50 PM on a Thursday night. I was amazed that you guys were actually offering chat. Your rep Motti was incredibly fast and knowledgeable, sent me links to the parts I needed and even asked me what state I was in to see if PVC was acceptable per code. Now that is SERVICE! Thanks!