Pebble Hill Legends Hickory Engineered 3 1/4"
Epic Legends
Free Shipping - Click Here for more info
Pebble Hill Hickory, which warms rooms with its rich grain and hand-scraped texture, has proven so popular we've added another width plus three new colors: lighter Prairie Dust, Stonehenge, and Olde English. Hickory has inherent strength and durability, which make Pebble Hill a fantastic flooring choice. With the rich new colors, we've added a new 3¼" width, so you can mix plank sizes to create a custom look
Type: Engineered Handscraped Hickory
Construction Look: Hand-scraped
Plank Width: 3 1/4"
Plank Length: Random lengths from 10" to 58.5"
Plank Thickness: 3/8"
Janka Hardness Rating: 1835
Edge Information: Microbeveled
Installation Type: Nail, Staple, Glue, or Float
Square Foot per Carton: 19.80
Product Features: DuraShield XL, High Traffic, Kid Friendly
Suitable for: Under Ground, Above Ground and Ground Level
Radiant Heat: Yes
This Shaw Epic™ hardwood carries a Limited Lifetime Wear Warranty and is warranted that the face surface will not peel off or wear through for as long as you own your home
This Shaw Epic™ hardwood is made with Shaw's EnviroCore™ and provides unsurpassed structural integrity, impact resistance, moisture tolerance and dimensional stability.
• This product features ScufResist™ PLATINUM - Shaw's extremely wear resistant UV cured polyurethane finish with Aluminum Oxide.
• The new and improved ScufResist™ PLATINUM is designed to help resist household scuffing on hardwood floors.
• EnviroCore is made of recycled wood by-products, using fewer trees with less waste - that's 50 % less newly harvested wood than conventional 3/8"-thick engineered products!
• This Shaw Epic™ hardwood carries a Limited Lifetime Wear Warranty and is warranted that the face surface will not peel off or wear through for as long as you own your home
This wood is 40% recycled content and certified Green Guard, so this can be installed in hospitals and schools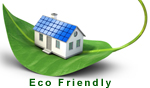 Made in U.S.A
Engineered Hardwood Installation Guidelines - Hardwood 25 Year Warranty